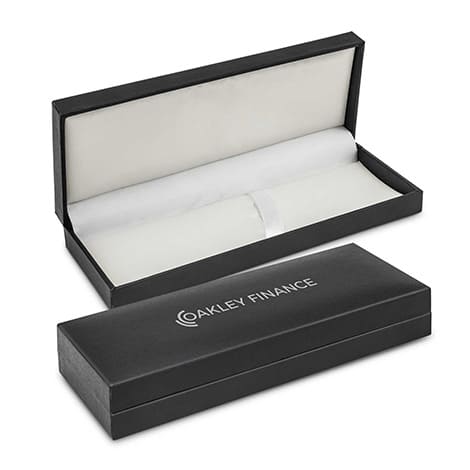 Rockford Pen Presentation Box. TC-104540
Description
Product Code: TC-104540

Product Description: Premium pen presentation box with a padded leather-look finish which will hold one or two pens. It has a padded interior with hidden elastic loops that ensure it will securely hold most pen styles.

Colours: Black.

Lead time: 7 Business Days

Size: L 172mm x W 65mm x H 29mm (closed).

Printing Details: Pad Print

Minimum order: 100