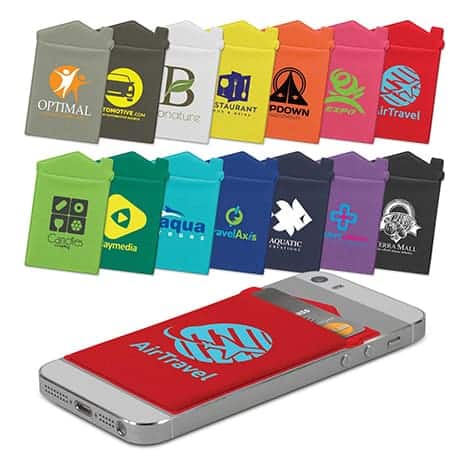 Lycra House Phone Wallet – Heat Transfer. TC-112888
Description
Product Code: TC-112888

Product Description: Soft and stretchy house-shaped wallet which adheres securely to the back of a phone or phone case with strong 3M adhesive that won't leave marks if it is removed. It is ideal for holding a driver's licence, ID, hotel key, credit cards, business cards, house key and will even stretch to hold a set of earbuds.

Colours: Light Grey, Dark Grey, White, Yellow, Orange, Pink, Red, Bright Green, Dark Green, Light Blue, Dark Blue, Navy, Purple, Black.

Lead time: 15 Business Days

Size: W 56mm x H 90mm.

Printing Details: Heat Transfer

Minimum order: 250