No influential (and impressive!) corporate events can be complete without a swag bag! Of course, all guests love freebies! Even if it is a free t-shirt or just socks or a power bank for that matter. But getting a bag full of awesome goodies always makes one feel like opening Christmas gifts. This is one thing that surely is the most anticipated thing in any of your corporate events, following the food and beverages.
Are you new to the concept of a swag bag? Well, a swag bag is basically a bag full of wonderful goodies and/or munchies distributed by the brand/sponsors of the event during, before or after the event. To a casual onlooker, they are just a token of appreciation to the guests and participants from the organizer of the event (or the sponsor). But in reality, a swag bag goes much beyond that! It also serves the purpose of excellent marketing for your brand if you curate the bag and its content wisely. Like, you can choose custom backpacks from Levella Promotions with your name or logo on it and add some excellent freebies in it to ensure your brand gets maximum leverage through it. They can provide you the same in wonderful designs, excellent quality, long lasting and attractive colors. In fact, they are like specialists in promotional products and offer them in huge spectrums.
Ø Factors that guarantee the best swag bag for your event!
So far, you have understood the importance of a great swag bag at your corporate event. But there's more to it than dumping anything in them and distributing It casually to your guests. Let's read about the tips through which a swag bag helps you get a hundred percent benefit as a brand.
o Always keep your audience in mind — When curating a swag bag, always bear in mind the type of audience that's going to attend your event. Assume yourself in their shoes and think about what you'd love most in the bag and select the items accordingly.
o Ensure the bag conveys your message candidly — Your swag bag and the contents in it are a chance for you to convey whatever message you have to give about your brand or business. Ensure you are doing so wisely. Customize the bag according to your brand name and theme, and fill it with contents that would say something about your brand. Example, if you are a restaurant, a sample miniature menu card, some dry food items, bottled beverages, etc. may work.
o Fill in some useful items — The more practical and useful things you put in your swag bag, the more favoritism you get from your audience. And if these things are of excellent quality and look fabulous too, then your guests are going to carry them along everywhere. This again spreads good words about you further. Example – someone carrying a reusable coffee cup with your branding is spreading your brand name to wherever she/he is going.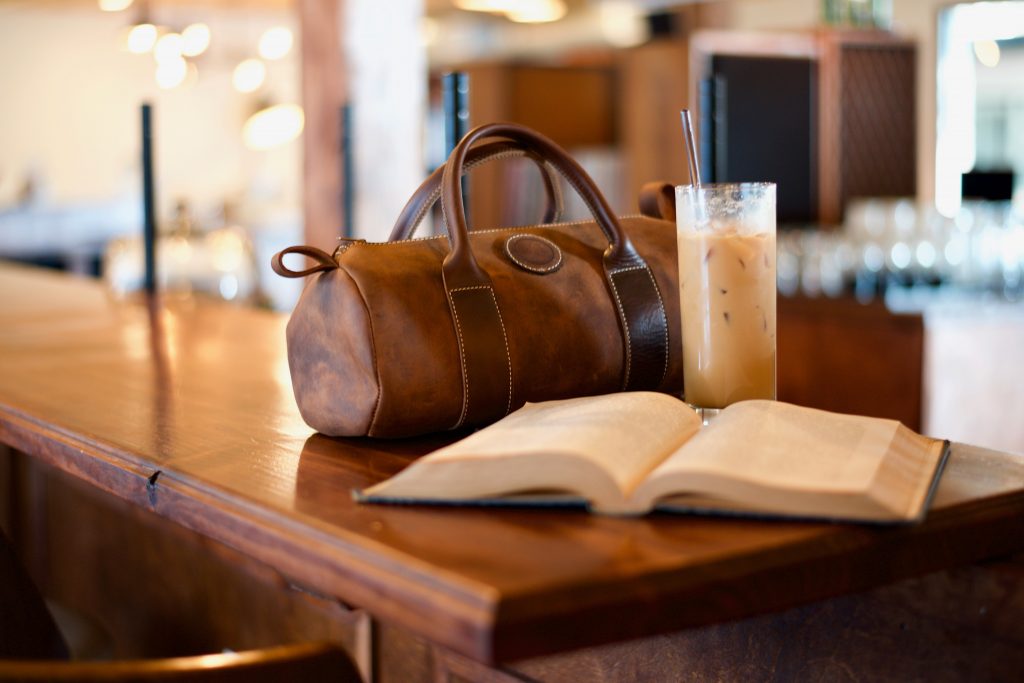 o Add some munchies too — Even if your guests would have loved the buffet in the event and drank to their heart's content, but promotional water bottles, juice pack in the swag bag or a cookie box in it has its own sweet charm. That's one sureshot secret mantra to happy customers which always works positively.
o E-swag guarantees brownie points — If you love your customers more, you can always surprise them with an e-voucher or gift card in the swag bag. This actually serves a double purpose for you! One – the guests go gaga with joy. Second — The gift card can be a redeemable discount or offer a coupon that can be availed at your site or store. This would lead to larger traffic for your business or service.
A swag bag actually depicts your message clear and loud to your guests not only during the celebrations but also long after the event is over! The better its contents are, the more appreciation is conveyed from your side to them. And this factor certainly assures happy clients, employees, guests, and customers and seals future loyalty from them!